EcoSchools
We are an Eco School!!!!
Being an Eco School means that we have carried out projects/ work on the following 9 topics:
Eco Council
We have a designated council of children ranging from Year 1 - Year 6 who are passionate about Eco Schools and how they can make our school are more sustainable place. The Eco Council meet to discuss how they can spread important messages about the chosen topic throughout the school - this can include surveys, assemblies and big events. Being part of the Eco Council is a big commitment!!!!
The Eco Council children all carry out an environmental review. This then goes towards writing/ reviewing an Eco Schools action plan. These children then promote whole school projects to achieve the objectives they set out.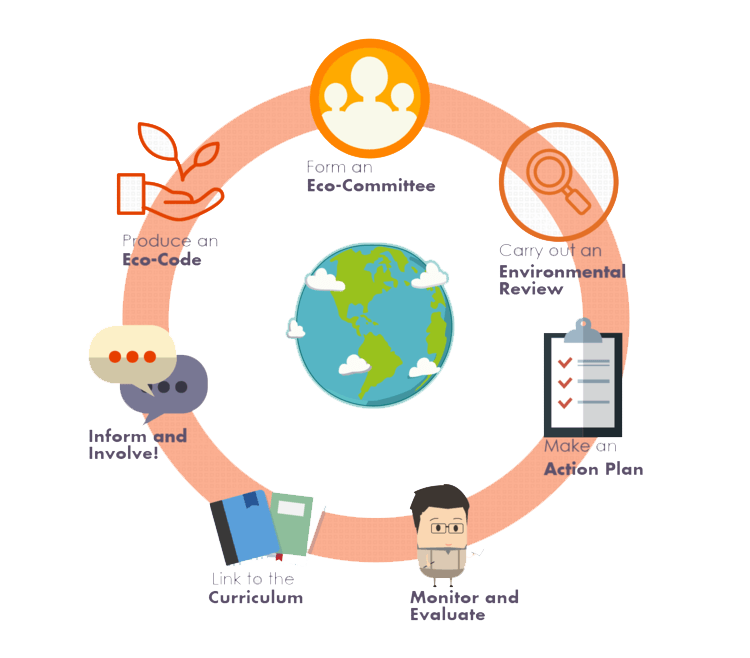 Files to Download